Salvage Title Laws in Texas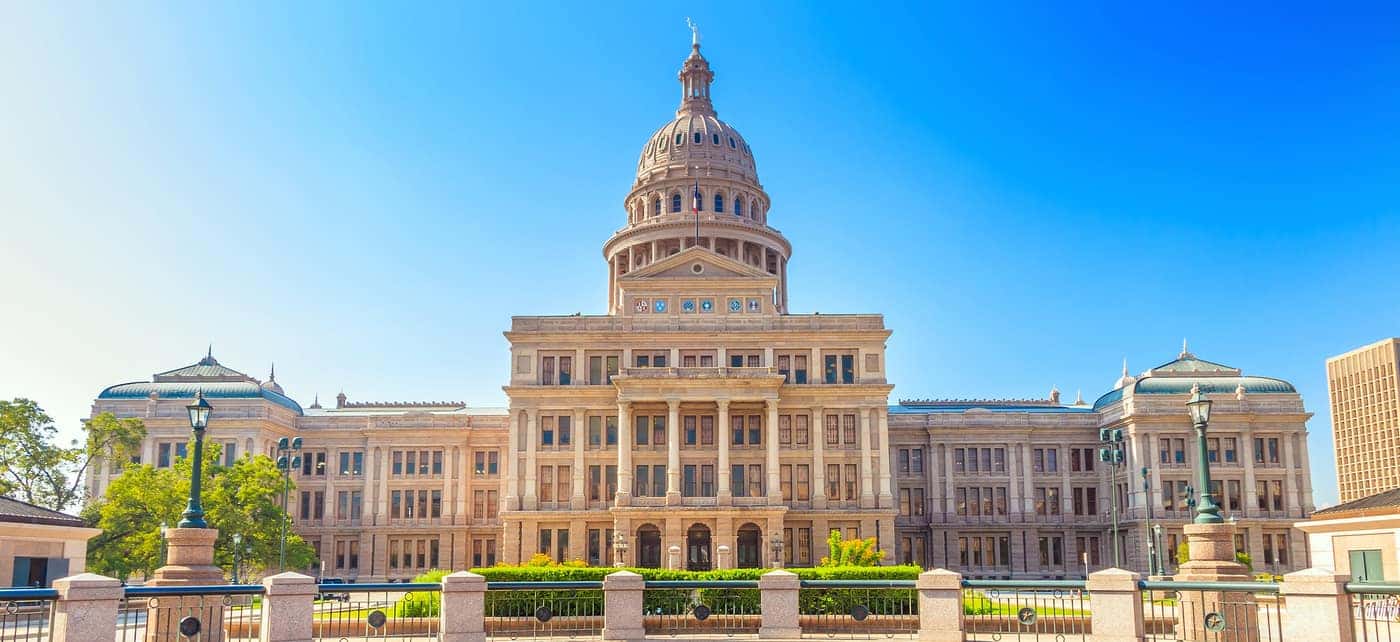 Maybe you've heard about branded title vehicles. Maybe you're researching whether it's a good opportunity for you to save, and you're wondering: "What is a salvage title in Texas?". You're in luck. AutoSavvy is going to cover what a branded title is in Texas, as well as what qualifies as a rebuilt salvage title in Texas. Read on for a quick breakdown of everything you need to know about Texas state law as regards salvage titles. Then fill out a pre-approval and get in touch with our Houston location!
---
What is a Salvage Title in Texas?
Wondering what a branded title vehicle is in Texas by salvage title Texas law? A salvage title is a vehicle that has undergone a major insurance incident, and been deemed by the insurance agency to not be worth the cost of repairs. The problem is that there are a multitude of reasons why a vehicle might be named a salvage title—some of which are purely bureaucratic and internal to the insurance agency. That means that there are eminently restorable salvage title (branded title) vehicles out there that cost way less than your average used car.
Here's a quick look at the different categories of salvage titles in Texas:
Fire damage
Owner retained – Owner still keeps salvage title despite insurance designation
Damage or not specified – This is issued to vehicles that have been damaged, as well vehicles that insurance companies take ownership over during damage settlements.
Reason other than damage – This usually issued to an abandoned vehicle that was towed by law enforcement and never reclaimed.
Stolen – If a vehicle was stolen and not found within a certain time frame, it will be issued a salvage title regardless of what condition it is in.
State Laws to Keep in Mind
Only a vendor with a salvage vehicle dealer license can legally sell, dismantle, or refurbish a salvage title vehicle in Texas
All salvage title vehicles must be issued a salvage title certificate, which makes it easy for anyone who comes into contact with the vehicle to have access to its history of use.
In order to drive a salvage title, a salvage title vehicle needs to be reconditioned to meet the standards of Texas DPS and reissued a "Rebuilt Salvage – Damaged." What is a rebuilt title salvage title in Texas? It's any salvage title vehicle that's made legally roadworthy again. It can be just as driveable as your typical car. Do bear in mind however that the status of your title can change in accordance with the laws of other states, so if you plan to go on a road trip, do your research.
Test Drive a Salvage Title Vehicle in Houston, Texas!
Now that you have a little more legalese under your belt, and you know what a salvage title vehicle is in Texas, what a branded title is in Texas, and what a rebuilt salvage title is in Texas, we encourage you call AutoSavvy at 833-344-0751. Our courteous sales staff will answer any more questions you have about our complimentary warranty, branded title laws, or our reconditioning processes. We also offer competitive financing and extended service contracts on these reconditioned cars like any other retailer out there- the only difference is your savings! With 11 locations in seven states, and rapid expansion planned in other markets during the next few years, AutoSavvy has gained the trust of tens of thousands of customers. Hear what they have to say about their shopping experience.
More from AutoSavvy
There is nowhere in the world where basketball is as intertwined with the people and the community as it is in Indiana. Don't believe us? Of the 10 largest high school basketball gyms in the United States, Indiana is home to 8 of them. They also hold the top 6 spots with gyms that…

The 5 most commonly asked finance questions at AutoSavvy are answered in this short animation! Buying and financing a vehicle can be intimidating, but it doesn't have to be! We share what you need to know to get the best deal on your next branded title vehicle purchase! "Financing FAQ" | AutoSavvy The 5 most…

AutoSavvy Opens Second Branded Title Dealership in Indiana in 2022 The AutoSavvy Family of Dealerships now operates multiple locations in 5 U.S. States, as well as 4 states with a singular showroom. Monday, June 27, 2022 8:00 am MST Dateline: Fishers, Indiana AutoSavvy is a privately held company "We have no doubt that used car…