---
---
What does a salvage title mean? When a vehicle gets into an accident on Salt Lake City streets and the cost of repairs is higher than the current value of the car, the insurance company will oftentimes brand the vehicle as "salvaged." Vehicles with salvaged titles lose a tremendous amount of their residual value and are usually junked and stripped of parts.
So, can you drive a car with a salvage title? Is a salvage title a bad thing? In some cases, salvaged vehicles are eminently restorable and have much better performance than their diminished value would suggest. For those in the know, a restored salvage vehicle can be an excellent way to save thousands on a vehicle whose value has been tarnished by its insurance designation despite its good performance.
This is where AutoSavvy comes in. We scour salvaged lots across the nation for the models with the very highest potential and then restore them to excellent condition and sell them to Denver, CO drivers for prices to beat the bargain lot at most other dealers. We even offer a warranty to ensure your confidence.
---
Salvage Title vs. Rebuilt Title
What are the differences between a salvage vs. rebuilt title vehicle? Vehicles that had salvaged titles and have been refurbished are redesignated as rebuilt. At AutoSavvy, we refurbish all of our salvage title vehicles so that they have smooth performance. Since all of our vehicles have been rebuilt, you can get a perfectly normal insurance policy for your vehicle.
---
Why Trust AutoSavvy?
Now you have answers to some fundamental questions like, "what is a salvage title?", "what does a salvage title mean?", "is a salvage title bad?", and "can you drive a salvage title car?". It's time for Las Vegas, NV drivers to learn more about why they can trust AutoSavvy for quality:
The Top 10%: We only pick 10% of the vehicles we find in salvage lots for restoration.
Expertise: All of our buyers are extensively trained in identifying the truly exceptional salvage title vehicles that have the best potential for restoration.
151-point Inspection: All of our vehicles undergo a 151-point inspection. Should your next car not live up to any one of those points, we'll refurbish it with fresh parts.
Warranty: We offer a 3-month/3,000-mile warranty so you can be absolutely sure that your vehicle is running smoothly. This covers everything from the engine to the transmission to your seals and gaskets and much more!
Great Reviews: Check out our customer testimonials, and you'll see for yourself that we've helped people save thousands on used vehicles in excellent condition.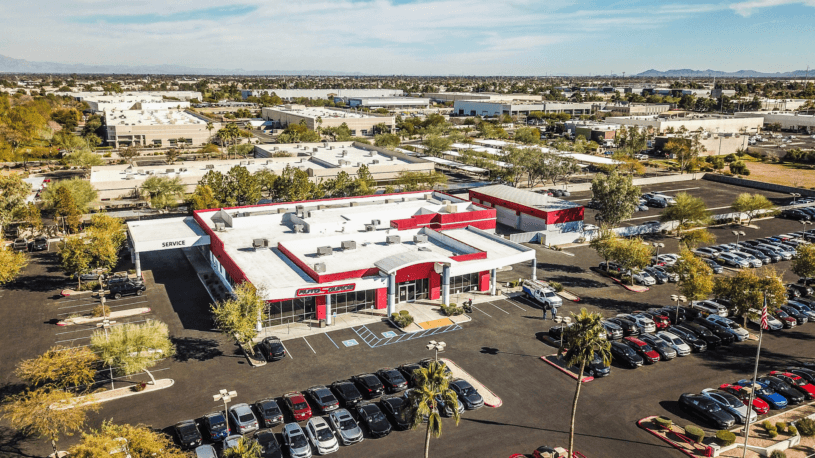 ---
Test Drive Salvage Title Cars at AutoSavvy
What is a salvage title? Can you drive a salvage title car? Is a salvage title bad? As you now know, salvage title vehicles can save you big on a quality vehicle. To get the process started, fill out a pre-approval, and then get in touch to schedule a test drive. We're excited to show Boise, ID drivers the high-quality of the auto industry's best-kept secret. Be sure to explore our guide on total loss vehicles, while you're here!