What is a Salvage Vehicle?
Car shoppers consider a lot of things — make, model, trim, cargo space, color, interior materials, and so much more. However, the price is the top consideration for car shoppers. Everyone wants to feel like they are getting a good deal. As car shoppers begin to narrow their search they might begin to notice something. That is, some vehicles that look exactly the same as another might be significantly less expensive. Often, the price is listed at thousands of dollars less.
Why are these vehicles priced so much lower? Salvaged Titles.
What is a Salvage Title?
A salvage title belongs to any vehicle that has experienced an insurance incident.
This seems scary. But a vehicle's title will only tell part of the story. Understanding how and why a title becomes salvaged take a little work, but opens the door to unbelievable value.
A vehicle will be given a salvage title for many reasons, including:
Flood Damage
Fire or vandalism damage
Vehicle theft, whether there's damage or not
Hail or cosmetic damage
Collision damage
Other insurable losses
While owning a car that has been deemed a total loss seems intimidating. There are legitimate reasons to consider a salvage, or branded title. For example, insurers find it easier to write off batches of vehicles that were damaged in a flood or by a hail storm instead of appraising the damage of each individual vehicle.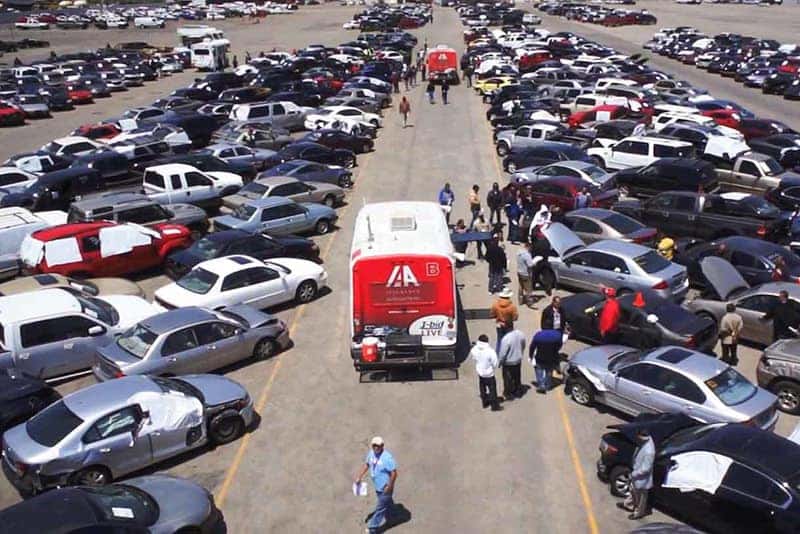 The Salvage Title Process
Salvaged vehicles will typically be sent to an insurance auction after their incident. At the auctions, AutoSavvy has a network of certified buyers that will sift through hundreds of cars a day and pick the vehicles that will offer customers the greatest value.
The vehicle is then reconditioned by expert builders. The branded car title is more for your information than anything; like a vehicle history report. The cars are repaired to like-new condition. In most cases, you could never tell there was damage in the first place!
A Salvage Car Often Has No Mechanical Issues
Many cars that are being resold with branded titles as salvage cars have zero mechanical problems. For example, a car that previously had hail damage obviously didn't experience powertrain, electrical, or mechanical failures. It's simply dents and dings that needed to be fixed. A recovered stolen car may have been deemed a total loss before it was located, and it could very well be in perfect working order.
So what if it used to have a bunch of dents and dings? It doesn't affect how the car runs or drives. It doesn't impact the engine, transmission, electrical, suspension, or even the alignment, because damage was strictly external, there's no worry about the car's operating condition at all.
Salvage Titles Can Get You Great Cars at a Great Price
Like the example, salvage cars often sell for thousands less than cars with clean titles. Even when a total loss car has only had cosmetic damage like that from hail, it will always be priced lower than a comparable car with a clean title.
Another excellent financial factor is depreciation; salvage titles actually hold their value quite well. A car with a clean title will depreciate up to 40 percent in the first year alone. A car with a salvage title has already suffered its greatest depreciation, then the value stabilizes similar to that of a car with a clean title.
Remember: A Reliable Source Matters Most
When you're considering a salvage car, it's not the car that matters most, but the seller. You want your dealer to be transparent and reliable, with a remarkable track record. That's AutoSavvy.
At AutoSavvy, you'll see exactly where the car originated. We'll provide you with the car's detailed history and show you precisely how it went from a total loss to the gem you see. We'll walk you through the incredibly thorough inspection report. We'll show you the repairs that were completed. We will answer any questions you have, or might think of, or have in the future.
AutoSavvy does salvage cars differently. With us, there's nothing to hide and no gimmicks. We want to earn your trust with your car purchase. Check us out online – read our Google reviews. If you're in the market for a car, let AutoSavvy earn your business.
At AutoSavvy, you'll find excellent preowned vehicles for sale, and many with a history like hail damage. Don't let that deter you – we've reconditioned these cars to the highest standard. You won't be able to tell the difference from one without a branded car title from hail damage…except by the price! Start browsing what's available today or drop by one of our locations today.
Updated August 7, 2019 at 14:30.