A Time for Reflection
A Time for Reflection
Giving Thanks
During this time of year, it is common to give thanks for the good in our lives and to reflect on what has happened over the previous year. At AutoSource, we have a lot for which to be thankful. It has been a busy year and we've experienced growth solidifying our place as the nation's largest seller of branded title vehicles. However, we would be remiss if we didn't acknowledge & give thanks for what has made this all possible. So, to you our customers, we say, thank you.
Allow us to outline some of what has happened this year and to feature some of the kind and gracious reviews shared by our customers.
---
2 New Dealerships in Idaho
In 2017 AutoSavvy extended its footprint beyond the 3 states in which we were already located (Utah, Colorado & Nevada) and expanded into the great state of Idaho.
In May 2017, we opened the first dealership in Boise, ID and then a few months later in Aug we opened doors in Post Falls, ID at the Stateline Speedway. Our Post Falls location serves not only those located in Post Falls & Coeur d'Alene but we are proud to welcome car buyers from Spokane & the Spokane Valley from our neighboring state to the west in Washington.
Thank you, Idaho for welcoming AutoSavvy to your state.
---
Millions in Savings
In the past 12 months, our customers have saved over $18,000,000 off book value when buying from AutoSavvy. We are passionate about this savings & display it proudly on our home page. Keep an eye on this number as we update it often.
The reason we do what we do is that we know there is tremendous customer value in purchasing a vehicle with a branded, salvaged or rebuilt title.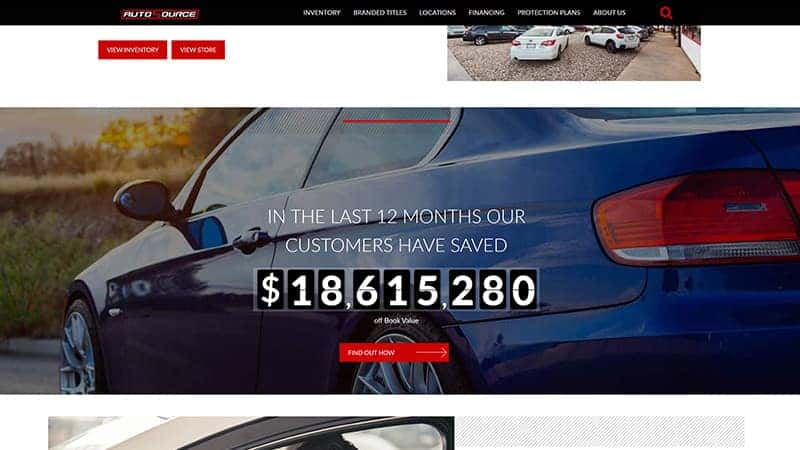 ---
Thank you to our Customers
Opening up new locations & having such a large customer savings amount to display so proudly wouldn't be possible without our wonderful customers.
Thank you to everyone who has purchased a vehicle with us, especially those who have made multiple purchases. Featured below are the words & reviews from actual customers.
Thank you all for the great feedback and for sharing that with others.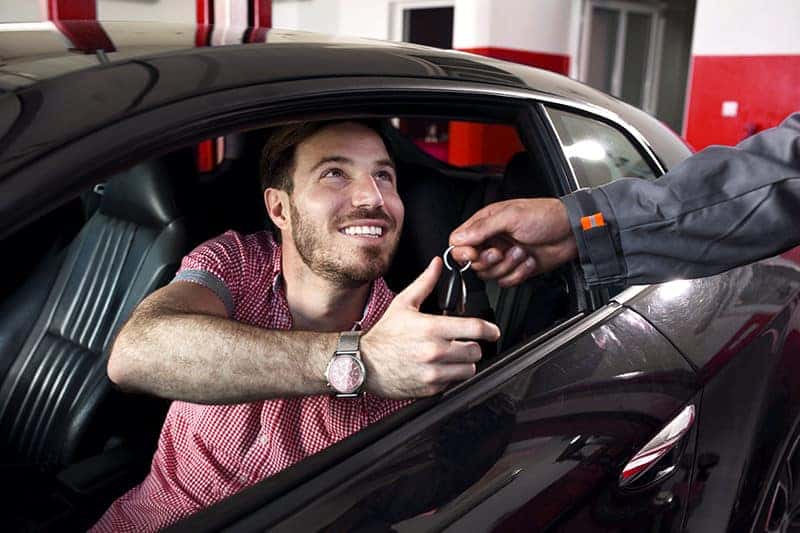 ---

We LOOOOVE AutoSavvy! Purchased our 2nd vehicle from them today and I must say, they are the BEST! You never get that pushy salesman experience there EVER! You buy when you're ready and they are more than accommodating to help you find the BEST car for your needs. You don't walk out of there questioning your decision. They truly take care of you. We will never buy a car from any other dealership.
Vanessa T – Woods Cross, UT

This is my second time buying from AutoSavvy, they are all about making the car experience better for the customer. No pressure selling tactics. Always looking for ways to improve the car buying experience. I have recommended to family and friends and they both have come away with good experiences.
John – Lindon, UT

My wife and I were looking to find a car to replace our 2wd truck. We bought an almost brand new Jeep Compass for what seemed like a steal. Everyone in their offices were friendly and relatable. 11/10 customer service and they broke everything down very simple in the trade in process.
Kendall – Colorado Springs, CO

Cliff and his team provided the best car buying experience I have received. Cliff educated me on how a branded title happens and addressed all my concerns. AutoSavvy had the truck I wanted at a much lower price when compared to other dealerships and the private market. I did my research and it was an easy decision to make. Give these guys a shot when you are ready to save a bunch of money on your next ride.
Matthew P – Windsor, CO

This was our first time using AutoSavvy for buying a car and it was such a great experience. Donny, our salesman was terrific. We have already said we will be back to buy our next car. Also, the lot manager made sure our car looked awesome before we left.
Dplessel – Las Vegas, NV

Great deal on a 2016 Buick, Robert and Eric were extremely helpful and very knowledgeable in dealing with these titles and financing. I will definitely inform my friends and family to car shop here first, get a pre-purchase exam and you'll find you get more for your money at AutoSavvy.
Gary W – Boise, ID

I was a bit skeptical at first with how new these guys were and the specialization of branded titles, but was immediately impressed with the great selection of new/low mileage cars and very low pressure salesman. The cars were all repaired professionally and the average buyer would never even know. Dallas helped my wife and I as we test drove at least half a dozen different cars and was helpful and knowledgeable about their vehicles. Ended up finding a vehicle for our parents as well as one for my wife, and couldn't be happier with our experience. Would definitely recommend these guys for anyone looking for well-priced, low mileage vehicles.
Jake R – Post Falls, ID
This year we sold our 20,000th vehicle. What an incredible milestone for us & one that has certainly caused much reflection. Thank you to all of our wonderful customers. Thank you to those who have visited our dealerships, consulted with a member of our sales team & to all those that have taken a test drive. AutoSavvy would like to wish you all, Happy Holidays & may the coming year bring you many experiences, people & opportunities for which you'll give thanks.