Branded Title Laws in Arizona
At AutoSavvy, we sell branded, rebuilt, and previously salvaged title vehicles that have been restored in Gilbert, AZ. If you've been wondering what a branded title vehicle is in Arizona, it's a vehicle that's been in an insurance incident and slapped with a salvage title. In most cases, salvage title vehicles end up on junk lots, and while some of them have been in a major accident, many were legally required by the state of Arizona to be branded for purely technical reasons. This greatly diminishes the value of the vehicle in question, even if the model is in nearly new condition.
---
Ways That Arizona Salvage Title Laws Can Help You Save
Loose Legal Definition: What is a branded title in Arizona? Arizona law defines a salvage title vehicle as "one so damaged by a wreck, water, or theft that it's uneconomical to repair. In the majority of cases, an insurance company declares the car a salvage, but the car's owner or a company financing the car can also declare the car a salvage." This rather loose definition offers plenty of opportunities to save. For instance, a vehicle might be damaged by hail, suffering only cosmetic damage, and could be perfectly driveable even if it's not cost-effective for the insurance company to repair. An insurance company or lender has the wiggle room to define "uneconomical" in any number of ways.
Vehicle Theft Laws: One way in which a salvage title can be issued to a perfectly fine car is if the car has been stolen or lost and then found after an insurance payment has already been issued for a replacement. In this case, you might end up with a branded title vehicle in nearly new condition that could be purchased for pennies.
Restoration Laws: The vehicle must pass a level 3 inspection at your local DMV to be considered rebuilt to verify that all major components are still in the car and still functional. Fortunately, there are plenty of salvage title vehicles that need much less work than the word "rebuilt" might imply. Say a vehicle falls short of being roadworthy in one area. It can take as little as one major repair to pass inspection. In some cases, earning a rebuilt status can simply mean proving that a nearly new vehicle that was stolen has all of its parts.
---
Where Does AutoSavvy Come Into Play?
At AutoSavvy, we find the highest quality models in salvage lots, and if they aren't already in excellent condition, we turn them into restored salvage title models in Gilbert, AZ and pass these incredible savings on to you. Read on to learn about Arizona salvage title laws and how they can help you save thousands on a vehicle in excellent condition at AutoSavvy. To top things off, we offer a warranty on every one of our models for increased peace of mind.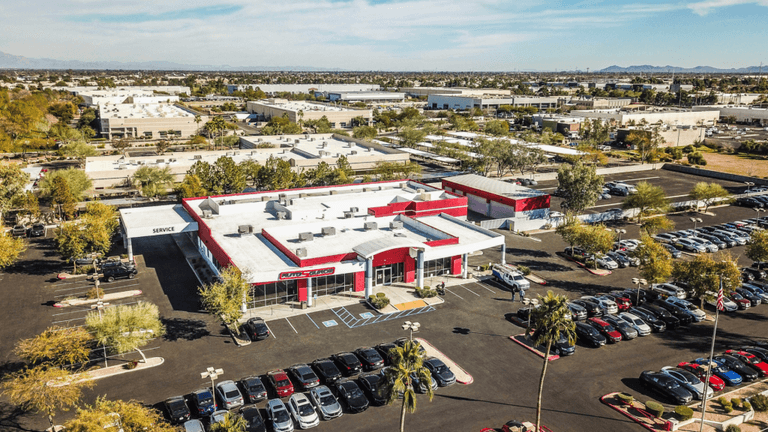 ---
Test Drive Our Restored Salvage Title Vehicles in Gilbert, AZ
Drivers who are ready to take the next step and experience the high quality of our highly affordable branded title vehicles in Gilbert, AZ can call our Gilbert location at 480-346-1350 to schedule some test drives. Now that you know what a branded title is in Arizona, and now that you know that many vehicles in excellent condition can fall prey to Arizona salvage title laws, let us show you the quality of our inventory.
More From AutoSavvy
"Over 50,000 customers from around the United States recognize and embrace the value that AutoSavvy branded titles bring. It's that excitement and enthusiasm that will allow AutoSavvy to become one of the fastest-growing companies in the United States." – Cory Goodfellow, AutoSavvy CFO AutoSavvy Named to MountainWest Capital Network's Annual Utah 100 List of State's…

AutoSavvy Launches New Location in Santa Fe, New Mexico The AutoSavvy Family of Dealerships now offers locations in 8 states across the Western United States. Wednesday, September 1, 2021 10:00 am MST Dateline: Santa Fe, New Mexico AutoSavvy is a privately held company "We welcome car shoppers in Fort Worth to visit our store and…

Inc. Magazine Unveils Its Annual List of America's Fastest-Growing Private Companies—the Inc. 5000 For the 3rd Time, AutoSavvy Appears on the Inc. 5000, Ranking No. 4994 With Three-Year Revenue Growth of 39 Percent NEW YORK, August 17, 2021 – Inc. magazine today revealed that AutoSavvy is No. 4994 on its annual Inc. 5000 list, the…