There's Nothing Like Driving A Race Car Version Of A Car You Love | Jalopnik
Stef Schrader | Jalopnik

The Race Car Version Of A Car You Love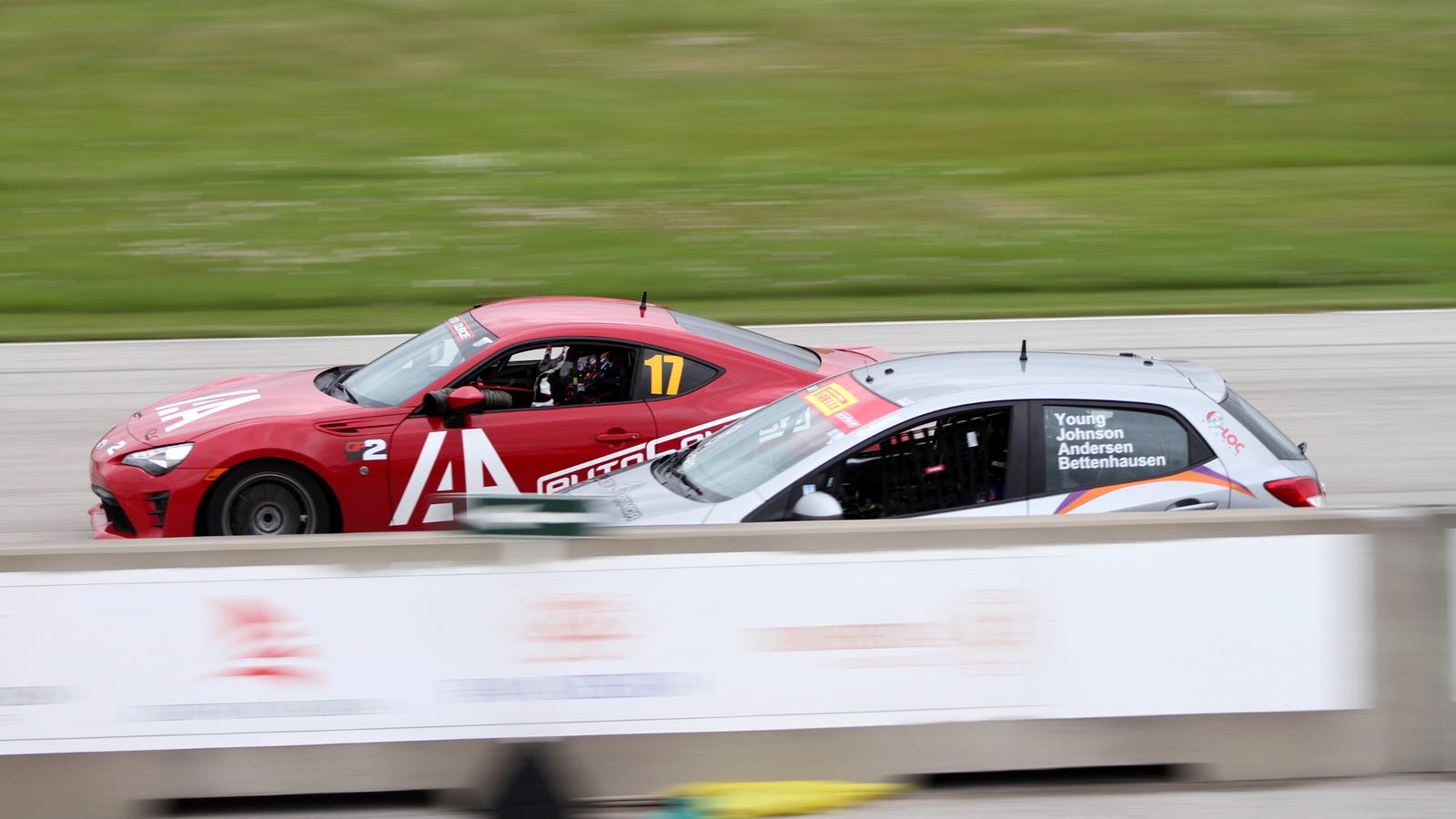 Have you ever wondered how your daily driver would do as a race car? It's probably a thought that has crossed your mind while you are sitting in rush hour traffic or hauling the kids to and from soccer practice. Have you ever thought about what it would it would be like to take your dream car around the track a few times?
Recently AutoSavvy has rebuilt a 2017 Toyota 86 that was a flood salvage from Hurricane Harvey and turned it into a race car. AutoSavvy partnered with IAA, and professional race car driver Robb Holland to bring the "Flood to Track" series to life.
With the devastation that Hurricane Harvey caused, the team wanted to find a way to give back to the community, and the city of Houston. They teamed up with the State Firefighters' & Fire Marshals' Association of Texas (SFFMA) to raise money for their charity. The culminating point of the "Flood to Track" series was an 8-hour endurance race at MSR-Houston.
Stef Schrader, who drove a portion of the race for the "Flood to Track" team, recently wrote about her experience. Stef says, "While this was an incredible opportunity to run something truly special to promote a good cause, it also proved my theory that if a road car is fun, the race car version should be even better."
If you don't think your daily driver would do great as a race car, maybe it's because you aren't completely in love with your vehicle. Check out our full inventory of branded title vehicles that make your dream car an affordable reality.